Welcome to the Wallmann & Co. site
The area is embanked to protect it against flood-tides, has a free port fence and has been certified according to the ISPS-code.
Wallmann & Co. is an accredited authorised economic operator (AEO).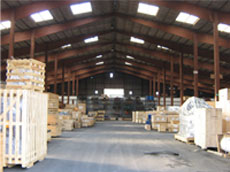 site, total : 124.500 sqm
warehouses : 10
warehouse-area : 50.600 sqm, partly isolated and heated.